Bread chips "HELLOINY" with onions and sour cream 150 g
Fragile chips with a rich sour cream flavor, sprinkled with herbs and sea salt.
Delicious in themselves, they go well with any drink.
Halloween Chips are the ones who desperately want to be eaten! Appetizing on the outside and fragile on the inside, Halloween sounds loudly and tastefully scattered in your mouth! Halloween is cooked without frying in oil, which is +100 benefits!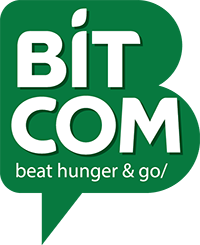 Состав:
baking wheat flour of the highest grade, sea salt, vegetable oil, sugar, water, liquid malt extract (barley malt, barley, drinking water), complex food additive "onion with sour cream" [salt, whole milk powder, flavoring "Sour cream with onions" , dextrose, flavor and aroma enhancers (E621, E635), dry whey, dried vegetables and spicy herbs (dried onions, parsley), lactose, maltodextrin, sugar, acidity regulator (E270), anti-caking agent (E551), acidity regulators ( Е330, Е327)], salt, dried vegetables (green onions, parsley), spice-onions, baking powder-ammonium bicarbonate (ammonium carbonate), flavoring "sour cream", flavoring "butter", emulsifier-soy lecithin, dry sour cream, acidity regulator - sodium hydroxide. The product may contain traces of milk protein, sesame seeds, eggs, mustard.
Package weight: 150g
Box enclosure: 10 pcs
Box weight: 1.5 kg
Expiration date: 12 months
Storage conditions: store in dry, clean, ventilated warehouses, not infected with grain pests, at a temperature not exceeding 25 ° С and relative humidity of 65 - 75%.
TU 10.72. 19-039-00346201-2019 rev. No. 1
Barcode on the package: 4600925007939
Barcode on the box: 14600925007936
Пищевая ценность на 100 г. изделий